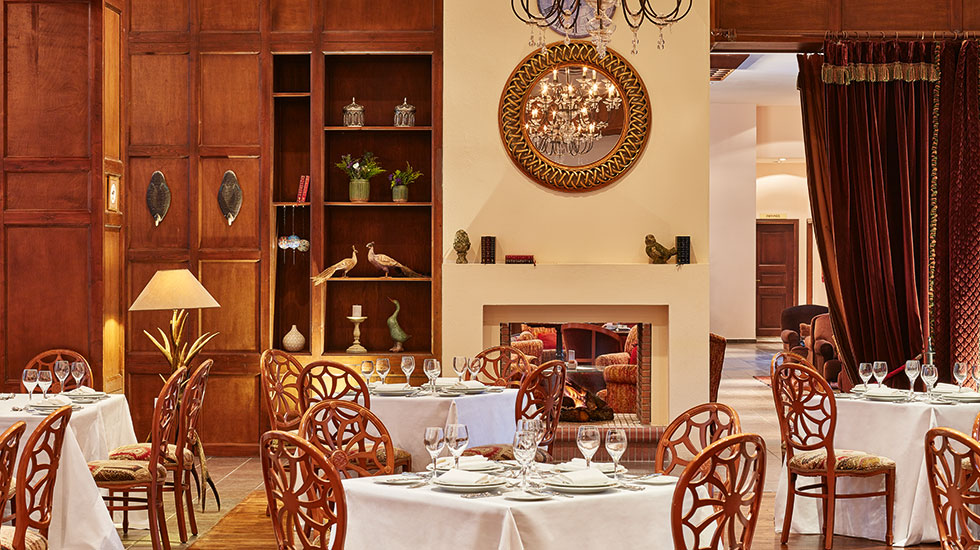 Astir Egnatia Dining in Alexandroupolis Thrace
RESTAURANTS & BARS
ENJOY AN UNFORGETTABLE DINING EXPERIENCE AT ASTIR*EGNATIA LUXURY HOTELS' RESTAURANTS!


---




BOSPORUS AT ASTIR ALEXANDROUPOLIS
CONTEMPORARY MEDITERRANEAN DINING

Bosporus is a Mediterranean restaurant with a fresh twist. Modern, progressive and beyond compare in Alexandroupolis. Mediterranean's most modern cuisine is expressed in beautifully prepared and presented dishes which simultaneously combine International flair with Greek flavours – a style which is designed to constantly surprise. The menu is a collection of favourites: classic traditional flavours and fresh ingredients are used to serve up contemporary food from the Mediterranean with an international touch. Enjoy your dining experience from a beautiful terrace overlooking the Thracian Sea. Bosporus is the ideal venue to sit back and relax in the comfort of good company, amazing sea views and great food.

Breakfast: 07:00 - 10:30, Lunch: 13:00 - 16:00, Dinner: 19:30 - 23:30
Operates: April - end of September (Weather permitting, reservations required)





AESOP'S MYTHS AT GRAND HOTEL EGNATIA
FINE DINING IN ALEXANDROUPOLIS

Fine seafood and a taste of the Mediterranean are served in a stylish environment. Aesop's Myths is an international restaurant with regional overtones. The classical decorative style is beautifully detailed and the culinary options range from traditional Thracian and extend to the rest of the world. Breakfast is celebrated with colourful, lavish buffets, laden with locally grown seasonal produce. Savour farm-fresh salads and light meals served on the terrace looking out over the sea. For fine dining in Alexandroupolis, treat yourself to exceptional cuisine with Mediterranean influences at this luxury restaurant.

Breakfast: 07:00 - 10:30, Lunch: 13:00 - 16:00, Dinner: 19:30 - 23:30
Operates: October - April/May (Weather permitting, reservations required)





LOBBY BAR AT ASTIR ALEXANDROUPOLIS

Whilst enjoying a day in the sun at the pool or on the beach, attentive service supplies cool drinks and snacks directly to your sun lounger.
For many guests, the evening begins at the Lobby Bar of Astir, for enjoying
the glorious sunset while sipping creative cocktails.

Operates: April - end of September





LOBBY BAR AT GRAND HOTEL EGNATIA

A place to meet and enjoy cocktails, refreshing long drinks and hot beverages
served in the lively bar area or the peaceful lounges at Grand Hotel Egnatia.

Operates: October - April/May





SPECIAL DINING

Our chefs will be happy to assist with any special meal requirements,
if you advise us in advance.





POOL BAR AT GRAND HOTEL EGNATIA

Pop into the Egnatia Pool Bar for cool drinks and snacks.

Operates: Summer months (Weather permitting)
NOTE: The management reserves the right to change the operating hours without prior notice. All outdoor departments are weather permitting.


DRESS CODE:
Daytime: Resort Casual. Cover-ups are required for breakfast and lunch. Footwear is required in restaurants & bars at all times.
Evening: Elegant casual attire. No beachwear or shorts in the evening. Gentlemen: Long trousers and shirts with sleeves (short or long) in all restaurants & bars.

---